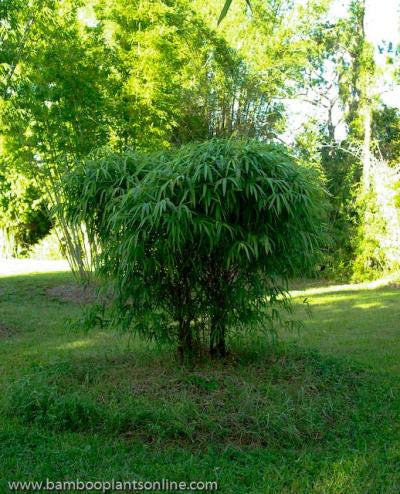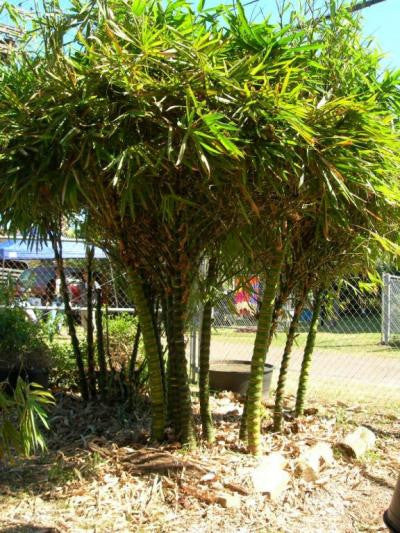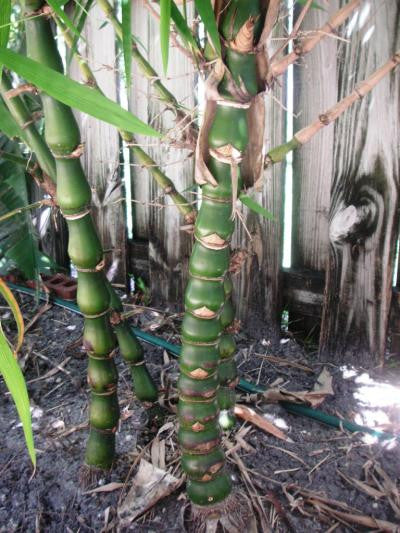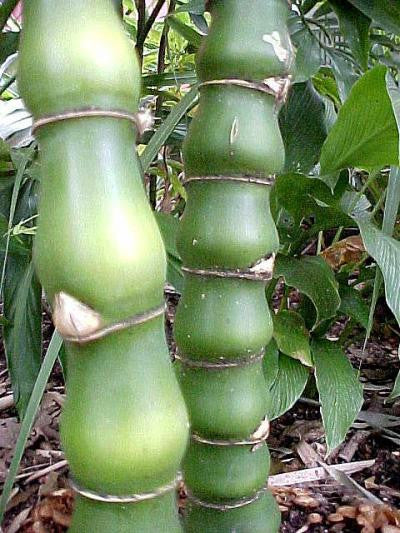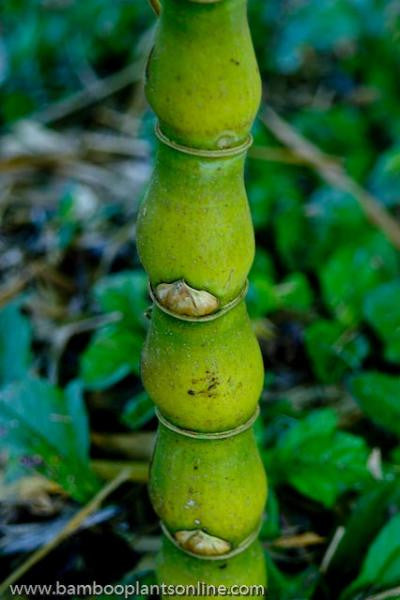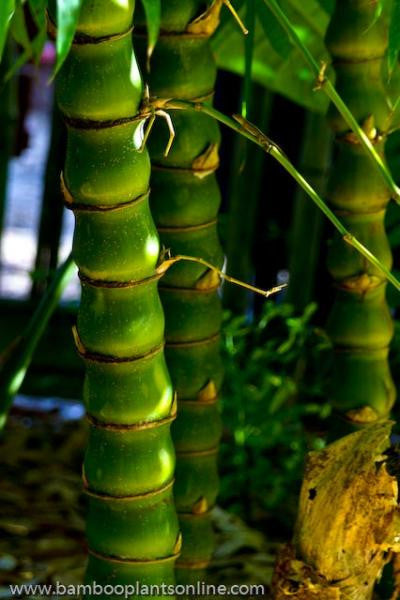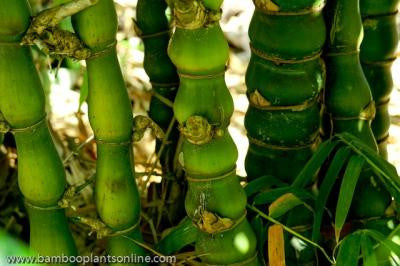 Botanical Name:  Bambusa Vulgaris Wamin
Common Name:  Wamin or Vulgaris bamboo, Dwarf Buddha Belly Bamboo
Maximum Height:  16'
Maximum Culm Diameter:  3"
Minimum Temperature:  27F
*Please respect the minimum temperatures. If the temps dip below the minimum temps for just a few hours the bamboo will suffer severe damage. Most importantly, it will stunt the bamboos long term growth! PLEASE order the right bamboo for your climate. Do it right the first time and you'll love the results!
Light: Full Sun
Clump Size: Smaller (a rare dwarf bamboo that tops out at 15" max)
Spacing: Looks best as a single specimen plant
Water Requirements: water as needed
Growth Expectations: A bit slower than some other bamboo, but will shoot up nice bellied up shoots within the first year and reach full maturity in 3 years with proper fertilization and plenty of water.
Product size: See picture. These are smaller plants beginning to root out 3 gallon containers. These are very fast growers and one of the most reliable bamboo we have.
Vulgaris Tropical Timber Bamboo is great bamboo for a large specimen or privacy screen. It is a dwarf with short and swollen lower internodes.  This beautiful open clumper gives the classic tropical bamboo look and quickly forms an open, straight clump perfect for privacy. It will grow to full mature height within 3 years.