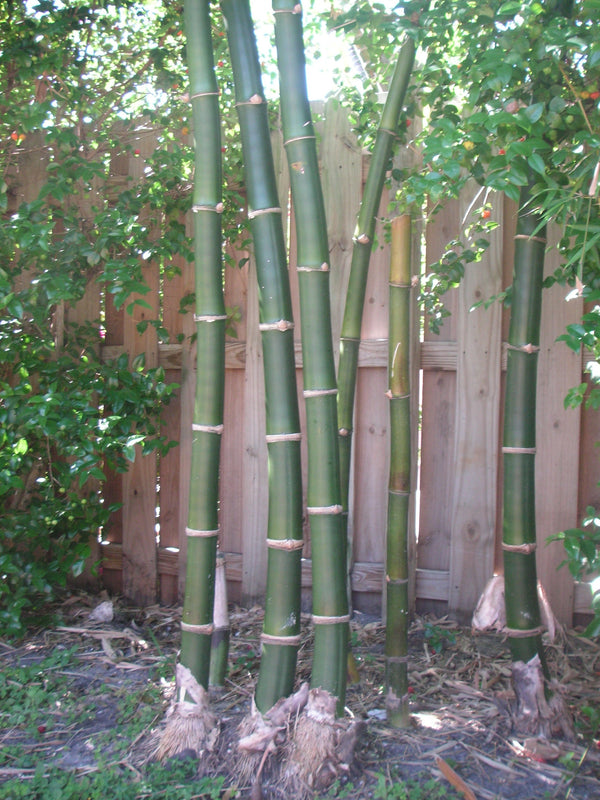 Scientific name: Bambusa Vulgaris
Common Name: Tropical Timber Bamboo
Min Temp: 27F
*Please respect the minimum temperatures. If the temps dip below the minimum temps for just a few hours the bamboo will suffer severe damage. Most importantly, it will stunt the bamboos long term growth! PLEASE order the right bamboo for your climate. Do it right the first time and you'll love the results!
Height: 50' Canes 4" Diameter
Tropical timber is an absolutely beautiful tropical clumping bamboo with bright green canes that are thick and straight with a shiny green gloss that is absolutely amazing int eh landscape. This one is used as a single specimen or can be planted on 10' centers to create a large windbreak or green screen. This grows similar to Oldhamii giant timber bamboo but is much more tropical and has a minimum temperature of around 27F. Temps int he mid 20s will hurt this bamboo, but we have seen it recover year after year to push out more beautiful canes. This one looks great in a planter on the patio or by the front door and works well out in the landscape as well.